Overseas Shopping Mall Development [Mall + Live] Find Ms. Yang: 132-6832-6957 with the same number.

Live video system APP development, live video system model development .

The core function is live video purchasing. The real positioning of Haitao is to combine the "real-time video live broadcasting" of "Inker" with the "buyer purchasing" of cross-border e-commerce, so that users can real-time On-site interaction with buyers, direct consultation of prices and product information, and live broadcast of overseas shopping scenes in real time, such as in supermarkets / shopping malls, as well as friends, sellers, bargaining, group purchases, flower delivery, etc. Elements and social scenes.

【Live Shopping】
Mobile phones broadcast live global shopping, restore overseas shopping scenes, interact with buyers in real time, and place purchase orders.
【Scheduled Live Broadcast】
According to the live broadcast announcement issued by the buyer, make an appointment to watch the live broadcast reminder.
【Advance Order】
You can place an order and purchase directly in the live preview, which is convenient and fast.
【Playback】
Record the live broadcast process, you can also watch the replay purchase if you miss the live broadcast. 【Certified Buyer】
All buyers are from local residents, overseas immigrants, international students, and international flight attendants who are resident in countries around the world, and their identity certification is guaranteed.
【Contracted Logistics】
Signed contract logistics speed and security are guaranteed, overseas direct mail is guaranteed.
【Contracted store】
The discount promotions in major stores have been known for a long time.
【Global Shopping】
Nine countries including the Netherlands, Australia, Germany, Singapore, Japan, South Korea, Thailand, and Malaysia have been opened, and other countries are about to open one after another.

Maintaining customer satisfaction, expanding sales, and grabbing market share from competitors is a difficult task for SMEs. When faced with peer competition, managing old users, and expanding sales, how can we achieve this?
1. App can make product purchases even when the company is resting
2.App makes it easy for enterprises to understand the real needs of customers
3. App location sharing is more convenient
4.App maintains old customers
5.App provides direct information to corporate customers at any time

Internet hospitals have accelerated their debut in special periods, and their network security protection capabilities are yet to be reviewed. To help prevent and control the epidemic, the hospital information centers quickly attacked and accelerated the transformation of the existing information system. The launch of the Internet hospital may involve the integration of many systems, different hospitals, and a large number of data resources. The hospital's information system has gradually expanded next line interconnection of large systems close in such a short time, the integration of all hospital resources expedited Internet on-line inevitably there are not enough in terms of network security protection.

sodium ethoxide Basic Information
CAS: 141-52-6
MF: C2H5NaO
MW: 68.05
EINECS: 205-487-5
Mol File: 141-52-6.mol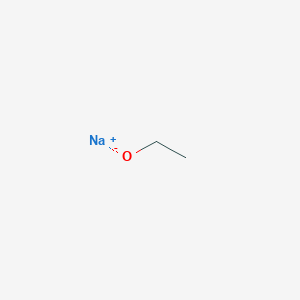 Sodium Ethoxide Chemical Properties
Melting point 260 °C
Boiling point 91°C
density 0.868 g/mL at 25 °C
vapor density 1.6 (vs air)
vapor pressure <0.1 mm Hg ( 20 °C)
storage temp. Store at R.T.
solubility Soluble in ethanol and methanol.
form Liquid
PH 13 (5g/l, H2O, 20℃)
Water Solubility Miscible
Stability: Reacts violently with acids, water. Incompatible with chlorinated solvents, moisture. Absorbs carbon dioxide from the air. Highly flammable.

Sodium Ethoxide CAS No.141-52-6
sodium ethoxide,sodium ethoxide formula,sodium ethoxide structure,sodium methoxide formula,sodium ethoxide in ethanol,sodium methoxide density
ShanDong YingLang Chemical Co.,LTD , https://www.sdylhgtrade.com