Model NO.: 928

Weight: 0.2kg1

Origin: Jingjiang, Jiangsu, China
Basic Info
Model NO.:Â 928

Suitable for:Â Adult

Source Voltage:Â 4.8V

MOQ:Â 100PCS

Package:Â 1PCS/Box

Transport Package:Â Carton

Origin: Jingjiang, Jiangsu, China 
Product Description
Product description

 
Powerful Stun Gun With LED Flashlight. 
Snatch Prevention - Should an assailant try to snatch the device from you, the shock plates on the side of the unit will also deliver a high voltage shock.
Ultra-Sharp Spike Electrodes helps penetrate through thick clothing
Internal Rechargeable Battery -Â No expensive batteries to buy. Non-Slip Rubber Coating
Specifications:
| | |
| --- | --- |
| 1. Source voltage | 7.2V |
| 2. Current consumption | ≤1.9A (for electric shock) |
|   | ≤0.8A (for illumination) |
| 3. Size | 49*38.5*36cm |
| 4. Environment temperature | -5ºF-113ºF |
| 5. Weight | 0.2kg |
The stun gun really packs a punch! Just test firing this unit into the air is often enough to stop an attacker. As the bright electric current pulsates between the test prongs and creates an intimidating electrical sound, an attacker with any sense at all will be stopped in his tracks. If the sight and sound doesn't stop him, a jolt from this stun gun certainly will bring an attacker down! When an attacker is touched by the stun gun it will disrupt the message the brain sends to the voluntary muscles. Simply touching an attacker will deliver a high voltage shock causing loss of balance and muscle control, confusion, and disorientation bringing him to his knees and making him incapable of further aggressive activity. 

Epoxy Flat Ground And Mortar Floor

Epoxy Flat Ground and Mortar Floor

Scope of adaptation:
Electrical appliances, electronics, machinery, food, medicine, chemicals, tobacco, beverages, textiles, clothing, furniture, plastic, stationery and other manufacturing plant workshop cement or terrazzo floor.
Performance characteristics:
1, dust, moisture, wear-resistant;
2, easy to clean, fast construction, easy maintenance, low cost;
3, strong adhesion, good flexibility, impact resistance;
4, Epoxy thin coated floor thickness 0.3 ~ 0.5mm;
5,Epoxy mortar flat coating thickness of 1.0 ~ 5.0mm range.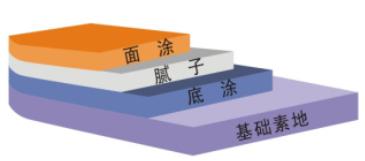 Generally 3 to 5 years
Technical index:

project

index

Drying time

Table dry

≤4

action

≤24

Adhesion (grade)

≤1

Pencil hardness

≥2H

Impact resistance

50 passed

Flexibility

1mm passed

Wear resistance(750g/500r,weightlessness,g)

≤0.04

Water resistance

No change in 48 hours

Resistant to 10% sulfuric acid

56 days no change

Resistance to 10% sodium hydroxide

56 days no change

Gas-resistant,120 "Anti-petrol,120".

56 days no change

Anti-lubricant

56 days no change
Construction Technology

1, the base surface treatment;

2, brushing primer;

3, grant putty or mortar layer;

4, polished, vacuuming;

5, paint color paint;

Epoxy Flat Ground And Mortar Floor,Flat Painted Epoxy Floor,Light Grey Epoxy Flat Coating,Grass Green Epoxy Flat Coating

Jiangmen Kasole Building Materials Co., LTD. , https://www.kasole-paint.com