Pe fittings advantages

PE pipe fittings are utility model patented products with high quality and low price, and have the following advantages:

1. There are internal locking hoops, stepped annular seals and other components. Design science, strong fastness and good sealing.

2, convenient connection, easy to disassemble, flexible, easy to recycle, beautiful and practical.

3, in addition to connecting PE and other pipelines, it can also be used for U-PVC, steel pipe and other connections, the application is very extensive.

4, complete specifications, from the type of straight through, different diameter straight through, positive three-way, variable diameter tee, 90 ° elbow, wire joints, plugs, etc., from the size of the basic Φ20, Φ25, Φ32, Φ40, Φ50, Φ63 specifications, can meet the needs of various applications, if the number is large, you can customize the corresponding special specifications according to needs.

Pe pipe fitting size

PE water supply pipes are 20, 25, 32, 40, 50, 63, 75, 90, 110, 125, 140, 160, 180, 200, 225, 250, 280, 315, 355, 400, 450, 500, 560 630 is more commonly used

There are 225, 300, 400, 500, 600, 800 pe drain pipes are more commonly used.

Pe pipe connection

1. When dn ≤ 63, use hot melt socket connection or electrofusion connection;

2. When dn ≥ 75, it is advisable to use hot melt butt or electrofusion connection;

3. Connection with metal pipe and pipeline accessories, flange connection or transition pipe connection can be used.

Editor in charge: Wang Zhen

PVC WALL PANEL

PVC interior 3D wall panel/ Pvc Wooden Panel

Interior Wall Panel is new materials for wall decoration and our pvc wall panel is processed by the world advanced special technology.

Protective layer is the UV coating layer,which is wear-resisting, mold proof, antibacterial, easy to clean, hardness up to 3 h to 6 h.

Our PVC wall panel is widely used in interior decoration like hotel, restaurant, laboratory, bathroom, home etc.

It is radiation free, water-proof, fire-proof, wear resistance (green decoration material).

Feature

1. Fireproof

PVC interior wall panel is non-flammable and conforms to the national grade B1 standard (GB8624-2012 Grade B1).

2. Water-proofing and moisture-proofing

The product is allowed to long-term expose to moist environment.

3. Easy to install

PVC interior wall panel is easy to cut, saw nail, stick. it has a smooth finish one side that can be taped and jointed ready for decoration including wallpapering, painting, texture coat and veneer, and a rougher side for tiling.

4. Environment

PVC interior wall panel does not contain any organic solvents, formaldehyde, asbestos, oils or other toxic substances that can have a negative impact on the environment and waterways.

Related Products:interior wall decoration sheet,interior wall pvc sheet,plastic interior wall decorative panel.



| | |
| --- | --- |
| Specification size | 1220mm*2440mm |
| Surface Finish | High UV coating |
| Thickness | 1-9mm |
| Color | Customized colors |
| Hardness | 3H-6H |
| Materials | PVC |
| Type | Interior wall panel |
| Installation | Easy installation |
| Life Span | 15 years |
| Place of original | China |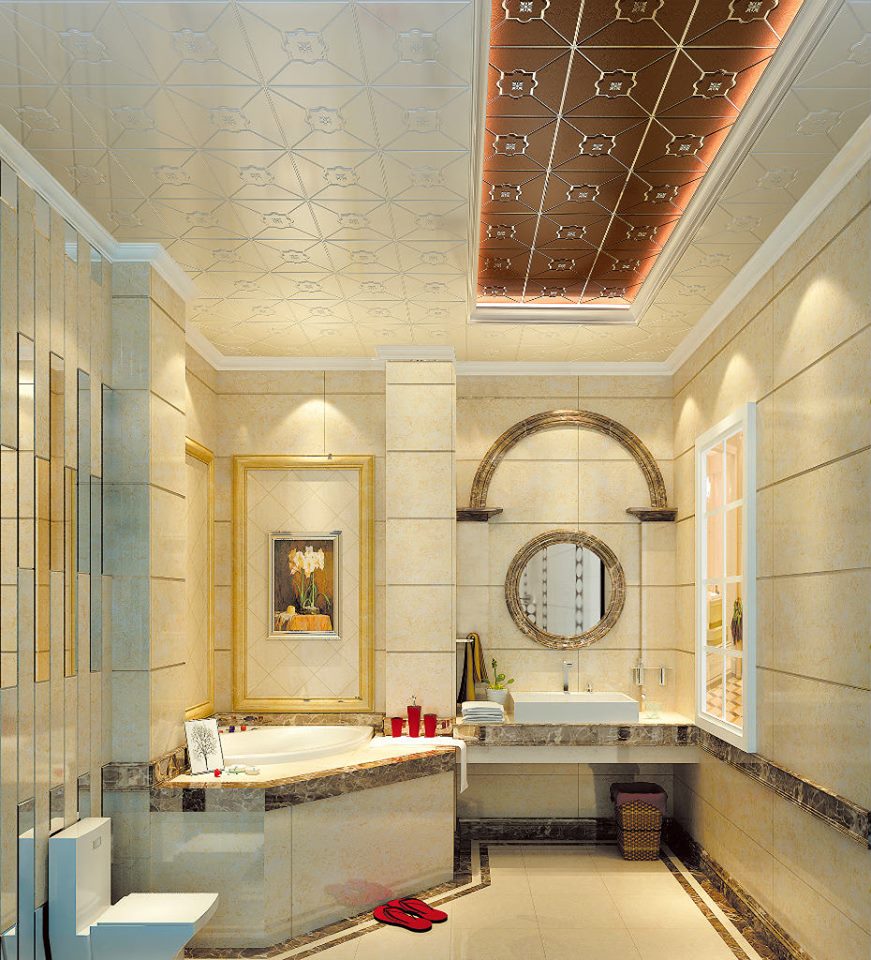 Interior Wall Panel

Pvc 3D Wall Panel,Pvc Wooden Panel,Pvc Wooden Panel,Pvc Marbling Wall Panel

Shandong Kingmarble Decoration Materials Co.,Ltd , https://www.pvcpanel.de