Ultra-low chain electric hoist - Jiangsu Suzhou by electric hoist to improve production conditions | improve efficiency

    Ultra-low electric chain hoist, also known as low headroom chain hoist, is Longhai run a easy to use, simple operation lifting equipment. The electric chain hoist is also one of the best equipment to improve working conditions and improve labor efficiency.

    Ultra low chain electric hoist features: handling small tanks

1, Â  Ultra-low chain electric hoist is small in size, light in weight, low in consumption and fast in braking; permanent magnet lifter

2, Â  The housing of the low clearance air-chain electric hoist in a semi-open state can be installed at different angles, and the installation and disassembly are convenient;

3, Â  Ultra-low chain electric hoist motor is high-efficiency, light and low-cost, high-quality performance; heavy goods carrier

4, Â  Low headroom chain hoist and a combination of a motor car 2 from the host.

Use of ultra-low chain electric hoist : claw jack

This product is highly effective in low clearance environment, which can greatly narrow the distance between heavy objects and beams. It is also suitable for warehouses, docks, construction industry and modern production lines, especially for places with small space. .

    Longhai lifting sales of low clearance chain electric hoist after-sales quality: perfect service, after-sales professional, you can ask for free replacement parts or the whole machine during the warranty period, users can rest assured to buy.

Related Products: permanent lifter, chain hoists, wire rope hoists, lifting permanent magnet, a lever hoist, air transportation vehicles, fishing permanent magnet, a monorail car, lifting cushion rubber, with pressure gauge jack, NPK Imported pneumatic hoist , wire rope electric hoist , miniature electric hoist

More ultra-low chain electric hoist parameters, models , specifications , structures , features , principles , video introduction, price , manufacturer , use , maintenance , maintenance , weight , application range , spare parts, please contact Ms. Chen for more information. Hydraulic jacks

Contact: 0535-6106705 (Ms. Chen) Mobile: 15552252281 QQ: 1908017990 Â  Want: ytlhqzmin

Video sharing: http://

Company website:

Http://shoulahulu.ytlhqz.com/ ,

Http://ddhl.ytlhqz.com/ ,

Http://guangzhou.ytlhqz.com/

Shop URL:

Http://qianjinding123.co.sonhoo.com claw jack, hydraulic jack, hand dome

Http:// Mini electric hoist, DU hoist

Http://pinghengqi321.qjy168.com/shop/index_4224935.html Masada oil pressure jack , Longsheng spring balancer

Http://china.herostart.com/company/yiyunqi straight heavy loader, Eagle-assisted jack

Http://?homepage=diaojiaju   Eagle brand steel horizontal hanging steel clamp , stone hanging fixture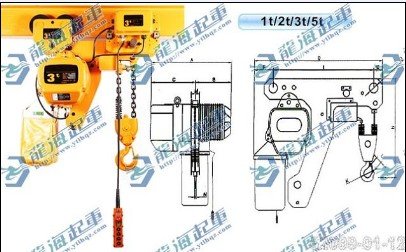 Azithromycin is manufactured by CSPC OUYI which is the main API product in CSPC OUYI which is the largest azithromycin manufacturer in China with capacity of 600MT per year. The product can meet CP, EP, USP,BP and is qualified by China FDA, US FDA, EDQM, WHO PQ, Indian DCGI, Russia FDA etc and is sold into domestic market and exported into all over the world such as Asia, America, EU, etc. CSPC OUYI is qualified supplier to many world-famous Pharma Groups. Its package is 25kg/fiber drum which can be suitable for domestic and overseas shipment. The azithromycin plant was accepted by all the foreign customers and institutions as most modern API plant. And there is dedicated space in azithromycin plant to micronize the product to meet the different particle size demand from the different customers.
Macrolides Antibiotics Raw Material
CSPC Pharmaceutical Group Limited , http://www.cspcgroup.com